Dr. Lucy Jones
World-renowned seismologist and public voice for earthquake science and earthquake safety in California.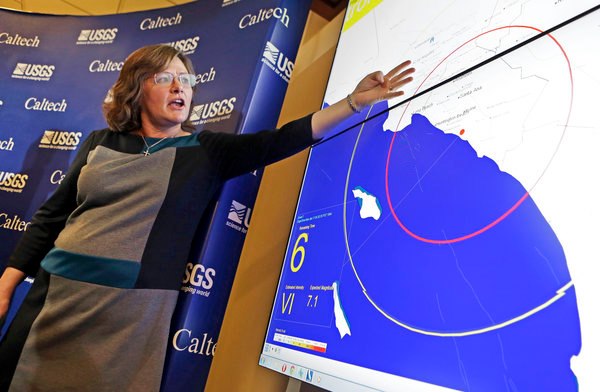 As one of the world's most recognizable seismologists, Dr. Lucy Jones has a unique talent for making even the most complicated of scientific concepts accessible to all audiences. In her 33 years as a seismologist for the U.S. Geological Survey, she was often deployed after earthquakes to comfort, counsel, and inform a rattled public. Through her decades of research and public advocacy for risk reduction, she has dramatically changed the way Californians prepare for and react to disasters.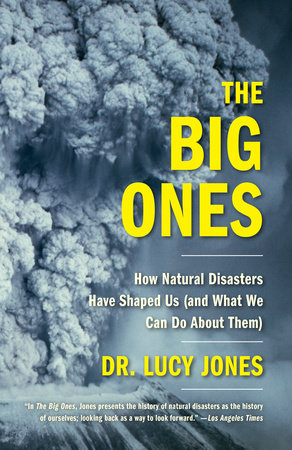 The Big Ones:
Natural Hazards That Have Shaped Us (And What We Can do About Them)
By the world-renowned seismologist, a riveting history of natural disasters, their impact on our culture, and new ways of thinking about the ones to come
Earthquakes, floods, tsunamis, hurricanes, volcanoes–they stem from the same forces that give our planet life. Earthquakes give us natural springs; volcanoes produce fertile soil. It is only when these forces exceed our ability to withstand them that they become disasters. Together they have shaped our cities and their architecture; elevated leaders and toppled governments; influenced the way we think, feel, fight, unite, and pray. The history of natural disasters is a history of ourselves.
In The Big Ones, leading seismologist Dr. Lucy Jones offers a bracing look at some of the world's greatest natural disasters, whose reverberations we continue to feel today. At Pompeii, Jones explores how a volcanic eruption in the first century AD challenged prevailing views of religion. She examines the California floods of 1862 and the limits of human memory. And she probes more recent events–such as the Indian Ocean tsunami of 2004 and the American hurricanes of 2017–to illustrate the potential for globalization to humanize and heal.
With population in hazardous regions growing and temperatures around the world rising, the impacts of natural disasters are greater than ever before. The Big Ones is more than just a work of history or science; it is a call to action. Natural hazards are inevitable; human catastrophes are not. With this energizing and exhaustively researched book, Dr. Jones offers a look at our past, readying us to face down the Big Ones in our future.
"The Big Ones is a timely and essential remembrance of how natural disasters have changed the world in dramatic ways. Lucy Jones is a first-rate storyteller and fine researcher."
—Douglas Brinkley, New York Times bestselling author of Rightful Heritage and The Great Deluge
"Nobody does a better job of explaining the science of disasters and the psychology of humans than Lucy Jones. This book is priceless—both as a history and a prophecy."
—Amanda Ripley, New York Times bestselling author of The Smartest Kids in the World and The Unthinkable
Praise for Dr. Jones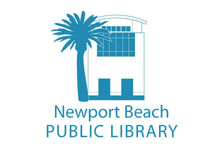 ---
"Dr. Jones was a delight to host. Our CERT (Community Emergency Response Team) volunteers were thrilled to meet their idol in all things disaster and preparation. Due to Dr. Jones coming, our City's Disaster Expo hosted their largest audience in their 10-year history!"
— Newport Beach Library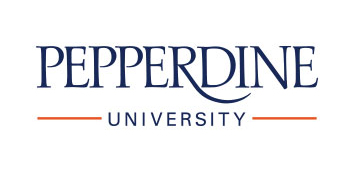 ---
"Lucy was well received by our community. She was surrounded both after the lecture and the dinner with people wanting to speak to her individually. Even the servers at the dinner were starstruck. I teased the limo driver that he might have to watch out for paparazzi. She was able to talk science with our science community and engage the rest of us as well. She has a wonderful ability to communicate to a widely diverse audience."
— Pepperdine University

---
"Dr. Lucy Jones was a great speaker for our event! Everyone found her presentation very interesting and really enjoyed the Friday night event with her and there were close to 130 people in attendance. We also heard great feedback on the book as some of our members had already started reading it!
— Noah Worcester Dermatological Society